Two industry leaders join forces to bring high-value beef calves to your dairy
SimVitro®, (J.R. Simplot Company's Animal Sciences Division) and Select Sires, Inc. partnered to bring commercial dairy farmers full beef embryos. This unique collaboration fuses two national livestock genetic industry leaders to offer a progressive beef breeding strategy specifically for dairy. Simplot's partnership with Select Sires means SimVitro® HerdFlex™ beef embryos are available nationally and backed by the expertise and support from the Select Sires team.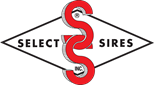 SELECT SIRES INC.
Based in Plain City, Ohio, Select Sires Inc. is the largest global A.I. cooperative and is comprised of six farmer-owned and controlled organizations in the United States. As the industry leader, it provides highly fertile semen, as well as excellence in service and programs to supply dairy and beef producers with the world's best genetics. High-quality SimVitro
®
HerdFlex
™
beef embryos are a tremendous addition to the line of products and services offered by Select Sires.
For more information about Select Sires visit
www.selectsires.com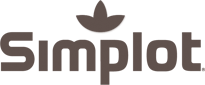 SIMPLOT
Simplot Animal Sciences is a division of the J.R. Simplot Company, a privately held agribusiness firm headquartered in Boise, Idaho, has an integrated portfolio that includes phosphate mining, fertilizer manufacturing, farming, ranching and cattle production, food processing, food brands, and other enterprises related to agriculture. Simplot's major operations are located in the U.S., Canada, Mexico, Australia, South America and China, with products marketed in more than 60 countries worldwide.

For more information about the J.R. Simplot Company visit www.simplot.com